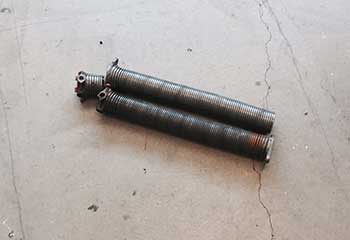 Broken Spring Replacement
Customer Issue: Aside from Ms. Sandoval's garage door behaving oddly in general lately, she also noticed there seemed to be odd gaps in one of the garage door springs.
Our Solution: We determined that these gaps in Ms. Sandoval's torsion garage door spring were due to it being broken. This had also been causing her door to behave unreliably. Our professionals clamped the door, before releasing the tension to remove the damaged spring. We replaced it with a new one and adjusted the tension and balance to assure the door's easy movement.
Dianna Sandoval
- Paterson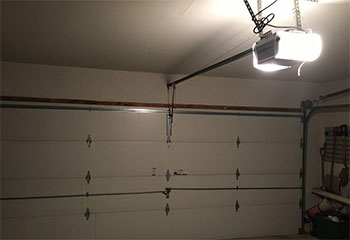 Garage Door Opener Repair
Customer Issue: Mr. Wise felt that his garage door had been making a huge racket lately and that something must be wrong.
Our Solution: Our experts felt that Mr. Wise's Genie 2035-TKV garage door opener would be the most probable cause of this issue. After uninstalling it from the overhead rail, we opened it up for closer examination. Our team determined that the motor had a fault that required repairs. We completed this, before returning the opener overhead and running the door to confirm the sounds had ceased.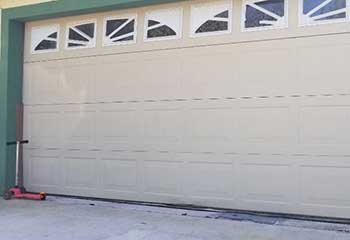 Garage Door Installation
Customer Issue: Mrs. Flowers' new garage had been nearly finished, but she needed to pick out the garage doors for it.
Our Solution: We showed Mrs. Flowers a variety of choices that would complement her home, as well as suit her budget. She felt that the Sears Traditional series would be perfect for their customizability and simplicity. Our experts installed both doors, connecting the springs and cables, before adjusting the tension and checking the balance of the doors carefully. This way, it would be certain her doors would run smoothly.